iGram
Download Instagram Media - Videos, Reels, Videos, Carousels, IGTV & Photos
Igram Features
Photos Downloader
If you've ever seen an Instagram photo that you want to save for later, you know how frustrating it can be that the app doesn't let you download it directly. Fortunately, with iGram's photo downloader, you can download any Instagram photo with just a few clicks.
Video and Story Downloader
Sometimes, an Instagram video is so good that you want to watch it again and again. Or maybe you want to save a video for offline viewing. Whatever your reason, iGram's video downloader can help you download Instagram videos quickly and easily.
Reels and IGTV Downloader
Reels are a popular new video format on Instagram that's similar to TikTok. If you see a Reel that you love, you may want to save it so that you can watch it again later. iGram's Reel downloader tool makes it easy to download any Instagram Reel quickly and easily.
How to Download Photos, Videos, and Reels from Instagram: in iGram?
Copy the URL
Step 1: Copy the Instagram URL. First, open the Instagram application or website, and navigate to the photo, video, reel, carousel, or IGTV that you wish to download. Once you find the content, copy the URL.
Paste the URL
Step 2: Paste the Link on iGram Page. Next, navigate to the iGram website and paste the URL you just copied into the designated field. After pasting the link, click on the 'Download' button.
Click the Search
Step 3: Click the Search.Explore all the stories and posts of your desired user effortlessly.
Click the Stories
Step 4: Click the Stories. Additionally, you can specify the destination folder of your choice to store the downloaded files.
Download
Step 5: Download Image Quality from Options. Finally, wait for the website to process the content, and you will be presented with several quality options. Select the option that fits your needs, and click on the 'Download' button. Your content will begin downloading immediately.
iGram
iGram is a website and android app that allows you to download high-quality content from Instagram. It is one of the best Instagram downloaders available, allowing you to share uploaded photos or videos to any social app from the Quick Save app. With iGram, you can browse Instagram and quickly download photos and videos from your favorite influencers with ease. How It Works? Using iGram is a simple and hassle-free process. You can watch videos converted and downloaded from Instagram to your computer or mobile phone anytime and anywhere by copying and pasting the video/photo URL. All you have to do is use the video/photo URL to download the video of your choice from Instagram. To download a video or photo, all you have to do is copy the link to the post, and iGram will do the rest.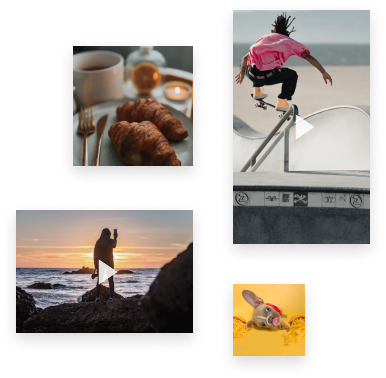 Frequently Asked Questions
What file formats for uploading does iGram support?
iGram Downloader supports various file formats for downloading, but the most convenient option these days is the jpg file format for images. This file format ensures high-quality images and is widely used across different platforms. As for videos, the .mp4 file format is still considered the most popular worldwide, ensuring high quality and small video file size. With iGram Downloader, you can download both image and video files with ease.
What devices can I download files from iGram to?
The iGram Downloader is a versatile tool that is compatible with any device with an installed browser. Whether you're using a mobile phone, smartphone, tablet, notebook, laptop, or PC, you can access and use iGram from anywhere. It has been tested and works well with various browsers like Chrome, Firefox, Opera, Safari, and Chromium. Both desktop and mobile versions are available for your convenience.
Is there a limit on the number of downloads in iGram?
One of the best things about iGram Downloader is that there are no limits on the number of videos you can download. You can download as many videos as you wish, without any restrictions.
What are the limitations of image and video quality in iGram?
The quality of the photos and videos you can download using iGram Downloader depends on the original uploaded image or video. Usually, the highest image resolution is 1080x1350 pixels, which is the limit of Instagram. So, you can expect to download high-quality images up to this limit. As for videos, they are usually in HD (720p) quality. However, the quality may vary depending on the original video's resolution and the uploader's settings. But, with iGram Downloader, you can download videos in their highest available quality.