Instagram Story Viewer is StoriesIG
Watch Instagram Stories and Save them without revealing your identity, all at no cost in viewer.
Instagram Story Viewer Features
Instagram Viewer
The "Viewer" feature on StoriesIG permits you to view Instagram profiles anonymously, leaving no evidence behind. By using this feature, you can freely browse Instagram profiles without any concern about your privacy or being detected.
Videos Downloader
The purpose of StoriesIG is to facilitate the downloading of Instagram videos for any desired use. StoriesIG has the ability to download both individual videos and multiple videos from Instagram carousels.
IGTV Downloader
IGTV videos are a lengthy video format on Instagram. In case you are not able to watch them immediately due to time constraints, StoriesIG's IGTV downloader allows you to download the videos onto your device for later viewing. This feature ensures that you can access the videos even when you're offline or if the original IGTV video has been removed.
Reels Downloader
Reels is a recently introduced video format on Instagram, resembling the principles of TikTok. StoriesIG provides assistance in downloading Instagram Reels videos, allowing you to save and keep your favorite Reels videos using our Instagram Reels downloader.
Carousel / Album Downloader
Carousel, also referred to as Album or Gallery post type, contains multiple photos, videos, or mixed content in a single post. If you require the downloading of multiple photos from Instagram, StoriesIG is the ideal tool for downloading Instagram galleries.
Photos Downloader and Viewer
StoriesIG is a valuable tool for saving Instagram photos, allowing you to download individual images or multiple photos from an Instagram carousel. It provides an excellent solution for preserving images from Instagram posts.
How to watch and download instagram stories in StoriesIG?
Launch Instagram
Open Instagram from any browser or launch the app.
Copy the URL
Get the username containing the story.
Paste the link
Paste your username into Instagram Highlights and Stories Downloader input field.
Get Stories
Now click the Get Stories button.
Download or View
You can save ready-made stories on your device or simply view them anonymously.
View instagram stories anonymous in StoriesIG
StoriesIG is a free service that enables anonymous viewing of Instagram stories from public accounts without requiring the user to authorize access to their Instagram social network. The platform provides completely free functionality, allowing you to watch stories anonymously without any additional steps except entering the Instagram username.
The service allows you to stay up-to-date on fascinating news and download relevant content as well.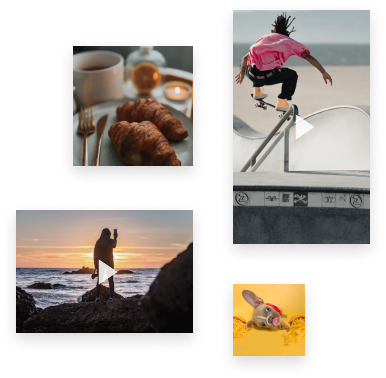 Frequently Asked Questions
What is the purpose of Instagram Story Viewer StoriesIG.info?
Storiesig.info is a website that enables you to view and download Instagram stories without detection. It allows you to view and save Instagram stories from public accounts, even after the 24-hour time limit has passed.
What kind of content can you access and download using Storiesig?
Our service provides access to posts, highlights, and stories of Instagram users. It's important to note that the profile you wish to view must be public, as our service cannot access private accounts.
Is an Instagram account necessary to track someone else's profile?
No, you do not need an Instagram account to track someone else's profile. You can view other people's profiles by entering their username in the search field on the main page of our website. Upon clicking the "Search" button, you will be directed to the desired content if it is available.
Which devices can be used to access the service? Are there any limitations?
StoriesIG can be used on any device without restrictions. As long as you have an internet browser and internet access, you can use our service. You can view and download content from a laptop, tablet, or phone, regardless of the device you are using.
Can you view Instagram stories anonymously?
Yes, you can view Instagram stories anonymously using StoriesIG. Our platform does not require you to log in or provide any personal information.
Is it legal to use Storiesig to browse Instagram anonymously? What is the cost?
Yes, it is legal to view public information. Please remember that the rights to photos and videos belong to their respective owners. The StoriesIG service is completely free to use.
How can you utilize the downloaded Instagram stories/photos/videos?
All the files available for download are provided for review purposes. The rights to Instagram stories/photos/videos belong to their owners. We strongly advise against using or modifying the files for any purpose. However, you can gain inspiration, analyze the content, and formulate your own content strategy for future social media posts by viewing and analyzing these materials.
In what format can you download the content?
StoriesIG supports two formats for downloading content: JPEG for photos and MP4 for videos. All content is downloaded in the highest quality available. The final quality of the downloaded content depends on the source material. If the original material is high quality, the downloaded content will also be high quality. Our service ensures fast downloads without errors during the saving process.
What quality of images does StoriesIG support?
With our high-quality service, you can view Instagram stories anonymously without any concerns about readability. Our quick response time guarantee ensures that you will not encounter any streaming errors.