Instagram Photo Downloader
Save Instagram photos and videos from your own account or any public one using the Photo Downloader for Instagram tool.
Instagram Story Viewer Features
Instagram Viewer
The "Viewer" feature on StoriesIG permits you to view Instagram profiles anonymously, leaving no evidence behind. By using this feature, you can freely browse Instagram profiles without any concern about your privacy or being detected.
Videos Downloader
The purpose of StoriesIG is to facilitate the downloading of Instagram videos for any desired use. StoriesIG has the ability to download both individual videos and multiple videos from Instagram carousels.
IGTV Downloader
IGTV videos are a lengthy video format on Instagram. In case you are not able to watch them immediately due to time constraints, StoriesIG's IGTV downloader allows you to download the videos onto your device for later viewing. This feature ensures that you can access the videos even when you're offline or if the original IGTV video has been removed.
Reels Downloader
Reels is a recently introduced video format on Instagram, resembling the principles of TikTok. StoriesIG provides assistance in downloading Instagram Reels videos, allowing you to save and keep your favorite Reels videos using our Instagram Reels downloader.
Carousel / Album Downloader
Carousel, also referred to as Album or Gallery post type, contains multiple photos, videos, or mixed content in a single post. If you require the downloading of multiple photos from Instagram, StoriesIG is the ideal tool for downloading Instagram galleries.
Photos Downloader and Viewer
StoriesIG is a valuable tool for saving Instagram photos, allowing you to download individual images or multiple photos from an Instagram carousel. It provides an excellent solution for preserving images from Instagram posts.
How to Download Instagram Photos on PC or Phone?
Launch Instagram
The first step to saving your favorite IG photos in the Instagram photo downloader is to identify the image you're interested in.
Copy the link
Click the pick open and it'll display three successive dots. Hit the dots to view the action options. Pick "Copy Link" and click the download button.
Download
Drop the copied link on the open text box on this Instagram image downloader. Point your cursor at the "Download" bar and press. This Downloader will promptly start saving the item.
Download Instagram photos to gallery
Instagram is a platform with countless daily posts, many of which receive hundreds of thousands of likes. It's no wonder that many users want to save their favorite posts to their personal computers. That's where StoriesIG's Instagram Photo Downloader comes in - it allows you to easily and safely save Instagram photos with just one click. Our downloader is simple and easy to use, with unlimited downloads available. You don't need to install any software on your computer or mobile phone, simply copy the Instagram photo link and we take care of the rest. With StoriesIG, downloading images to your devices has never been easier.
With StoriesIG's Instagram photo downloader, you can easily save photos from Instagram without the hassle of taking screenshots or editing them. This tool ensures that you get high-quality photos without any loss in quality. It's especially helpful for those who don't know how to save photos from Instagram, as it's incredibly user-friendly and simple to use. StoriesIG's photo downloader is a real lifesaver, even for those who aren't tech-savvy.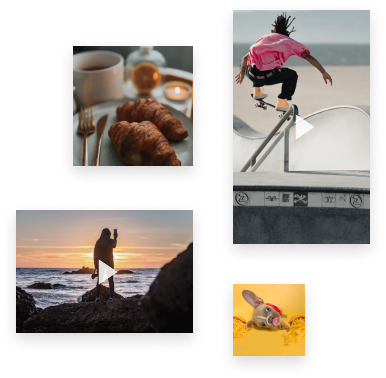 Frequently Asked Questions
What is an Instagram Post Downloader?
An Instagram Post Downloader is a service that allows you to save any Instagram picture to your device. Regardless of whether you are using a PC, Mac, Android, or iPhone, you can easily collect photos and videos by pasting the link and automatically downloading them.
Can I download Instagram photos on my PC?
Yes, you can use our online Instagram photo download service on any PC, tablet, or phone. It is equally convenient across all devices.
How can I download Instagram photos on my iPhone?
To download Instagram photos on an iPhone or iPad, you can use the Safari browser on iOS 13 or download the Documents by Readdle app. Then, visit StoriesIG, paste the Instagram photo link, and initiate the download process. Detailed instructions can be found here.
How do I download Instagram photos on an Android phone?
To download Instagram photos on an Android phone, simply copy the Instagram photo link, go to StoriesIG, paste the copied link into the input box, and start the download.
Can I use the image downloader to save photos from private accounts?
No, unfortunately, it is not possible to download pictures from private Instagram accounts.
Is it safe to download Instagram photos?
Yes, you can safely and anonymously download Instagram photos using StoriesIG. We do not collect any of your data during the download process.
Can I download Instagram photos for free?
Yes, you can download Instagram photos for free using our service.
Which other devices are compatible with the StoriesIG downloader?
StoriesIG is a web service that is compatible with various devices such as iPads, iPhones, Android devices, and PCs. As long as you have a web browser, you can use the StoriesIG photo downloader without any issues.
Will a user be notified when I save their post?
No, a user will not be notified when you save their media using the StoriesIG downloader.