Instagram Profile Viewer and Insta DP download
Instagram profile photo viewer to download images directly from Instagram in full size
Instagram Story Viewer Features
Instagram Viewer
The "Viewer" feature on StoriesIG permits you to view Instagram profiles anonymously, leaving no evidence behind. By using this feature, you can freely browse Instagram profiles without any concern about your privacy or being detected.
Videos Downloader
The purpose of StoriesIG is to facilitate the downloading of Instagram videos for any desired use. StoriesIG has the ability to download both individual videos and multiple videos from Instagram carousels.
IGTV Downloader
IGTV videos are a lengthy video format on Instagram. In case you are not able to watch them immediately due to time constraints, StoriesIG's IGTV downloader allows you to download the videos onto your device for later viewing. This feature ensures that you can access the videos even when you're offline or if the original IGTV video has been removed.
Reels Downloader
Reels is a recently introduced video format on Instagram, resembling the principles of TikTok. StoriesIG provides assistance in downloading Instagram Reels videos, allowing you to save and keep your favorite Reels videos using our Instagram Reels downloader.
Carousel / Album Downloader
Carousel, also referred to as Album or Gallery post type, contains multiple photos, videos, or mixed content in a single post. If you require the downloading of multiple photos from Instagram, StoriesIG is the ideal tool for downloading Instagram galleries.
Photos Downloader and Viewer
StoriesIG is a valuable tool for saving Instagram photos, allowing you to download individual images or multiple photos from an Instagram carousel. It provides an excellent solution for preserving images from Instagram posts.
How to download Instagram DP in StoriesIG?
Enter username
Enter the profile account name in the search bar.
Tap Insta DP
Select Insta DP to download to your device.
Download
Tap on the "Download" button. You can save file completely anonymously and in high quality.
Instagram Profile Picture Download
This tool is called Insta DP Viewer because it allows users to view and download the desktop profile (profile photo) of Instagram accounts. The name was given by users who commonly search for "Insta DP viewer" when looking for tools to download profile pictures from Instagram.
Downloading Instagram profile pictures used to be difficult, but that's old news now that our tool is available. StoriesIG makes it easy for you to download any Instagram DP with just a few simple steps. All you need to do is copy the profile URL, paste it into the input box on our website, and click the search button. It's that simple! Say goodbye to the days of struggling to download profile pictures from Instagram.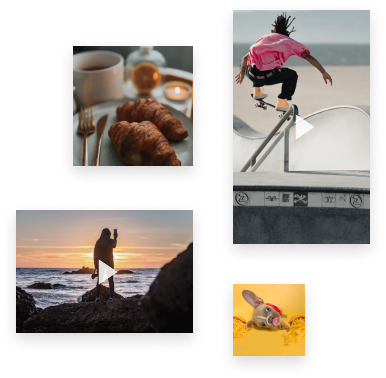 Frequently Asked Questions
Do I need to download or install any software to use StoriesIG?
No, there is no need to download or install any software. StoriesIG is an online tool that can be accessed directly through your web browser.
Can I download the profile pictures of private accounts?
Yes, you can download the profile picture of any Instagram account, even if it is private and you do not follow that person.
Is it possible to view images from accounts that have blocked me?
Yes, with the help of StoriesIG tools, you can easily view the main profile picture of a user who has blocked you. Additionally, you can save the image in its original quality to your device. If you want to view posts, stories, or highlights from users who have restricted your access, you can utilize the Web Viewer and Story Viewer options.
How can I download Instagram profile pictures on Android and iOS?
You can use the StoriesIG downloader tool, which is a free online resource that can be accessed from any device with an internet connection. The downloaded profile picture will be in its original high-definition quality and can be saved to your device. It's important to note that there are different profile picture possibilities on Instagram, and this tool provides versatility in capturing them.
Can I view Instagram profile pictures with StoriesIG?
Yes, StoriesIG is a versatile tool that allows you to view profile pictures of any user registered on the social network. Whether it's celebrities, businesses, friends, or private accounts, you can explore and view their profile pictures.
Can I view Instagram profile pictures without a valid account?
Yes, even if you are not registered on Instagram or have deleted your profile, you can still view the main profile pictures of accounts using StoriesIG. You simply need to know the correct username or handle of the person or company on Instagram.
Is the service provided by StoriesIG free?
Yes, StoriesIG is completely free to use. You can enjoy the various tools and features, including the Profile Analyzer, Story Viewer, Downloaders, and more, without any charges.
Is it legal to use StoriesIG?
Yes, using StoriesIG is legal. The website does not require login or use cookies. It is within the boundaries of the law to access and view public content on Instagram, which StoriesIG facilitates. Therefore, you can use StoriesIG without the risk of being banned or facing legal issues.